Finding Help & Hope In the Arms of the Care Net Peninsula Family
When I think about courage, my instinct is to conjure up images of heroes like William Wallace or Rocky Balboa. But is there a clearer picture of courage than women like GaBria, who chose life for her baby despite incredibly difficult circumstances?
Our clients often face pressure to abort from the father, their parents, their friends, the culture, and even themselves. But God, in his goodness and mercy, gives some the unbelievable courage to stand against it all and choose life for their baby.
In this context, our role (yours and mine) is to equip these heroes for what lies ahead. At the clinic, we do this in many ways:         
• Options Counseling      
• Confirmation Ultrasounds      
• Pregnancy Tests      
• STI Tests      
• Parenting Support      
• Spiritual Mentorship      
• Post-Abortion Support
When a client chooses life, we stand ready to help her navigate the path forward. For GaBria, we were thrilled to walk with her through her pregnancy and to meet her beautiful son Ai'Luan. But her courageous spirit didn't stop there. In May, at our Walk4Life, she walked onto a stage, baby in tow, and shared with 1,200 people about her experience with our ministry.Please pray that all our clients would have courage like GaBria. And that we serve and equip every woman God sends our way.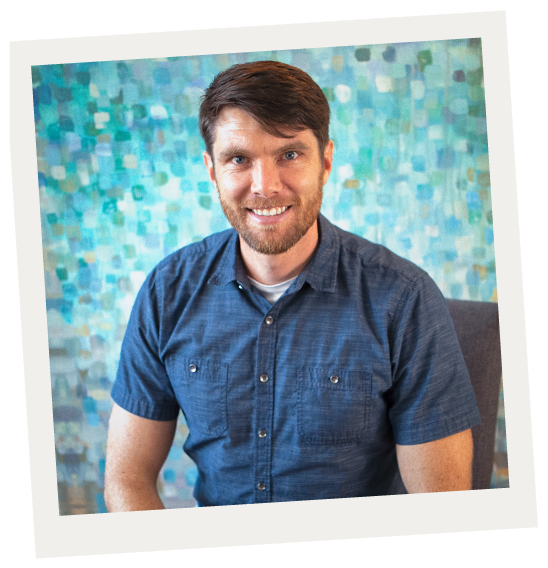 OVERWHELMED. FRANTIC. DISBELIEF.
Life was challenging for 24-year-oldGaBria. Raising a one-year-old daughter while living with her mother was not the life she planned. Recently recovering from a car accident and in the process of trying to get her own apartment, life was hard enough. Adding another child into her already shaky world would be too much to handle.
"When I looked at that positive pregnancy test, I was overwhelmed, frantic, and in complete disbelief." Abortion was the only way GaBria saw out of this situation."
GaBria found Alcove Health online and made an appointment.
"I made the appointment thinking of and wanting to talk about abortion."

At Alcove, GaBria found a safe place to process her feelings surrounding her pregnancy – information about abortion and her concerns about raising multiple children as a single mother.
At Alcove, GaBria encountered much more than a listening ear. She received resources and partners that couple help her if she chose to carry her baby. From parenting classes to help with material needs, GaBria grasped onto hope as she considered options she never knew she had.
"I decided I could do this, and I was going to have my son."
Beyond practical resources, GaBria encountered a caring team that walked with her throughout her pregnancy. She experienced the love of God through the warmth and affirmation she received from her client advocate, Sylvia. 
"That day I made the decision to carry my baby, I told Sylvia that I would not be doing this alone. That she would be going with me through the whole pregnancy."

And she did!
Nurse Meg also served on GaBria's care team, providing her with prenatal education, diagnostic testing, and an ultrasound. 
"The whole team was so kind. Meg made me laugh and feel so comfortable, she knew so much about ultrasounds. It made such a difference."
GaBria found the support she needed in the Alcove team. 
"From the smiling face of Candra at the front desk to advocate Jenn, Alcove was just what I needed. I received support, answers to my questions, education, and, most of all, non-judgemental kindness. The parenting classes helped me prepare for my little man while having a 1-year-old daughter, and I received lots of practical baby items too."
And she continued, 
"My pregnancy was not easy. My car broke down, there were medical concerns about my baby's development, and when I needed someone to talk to, I knew I had someone to turn to for advice and direction. Sometimes it was simply knowing someone was praying for me. Other times it was a kind word or a resource I could turn to for help. I knew I was not alone, and I had somewhere to turn."
Born five weeks early at 4 pounds 11 ounces, baby Ai'Luan arrived healthy into the arms of a family that is so grateful for his life. Every day is not always easy for GaBria, but it is joyful. 
"Today, I am in my own home with both of my children, my life is more positive, and I have so much support. I am thankful to Alcove for the love, kindness, resources, and practical help that helped make it all possible."
GaBria continues to receive support and material needs from her Alcove family. What a joy it is that God uses us to serve GaBria and these precious little ones.
Help women like GaBria by make a gift today!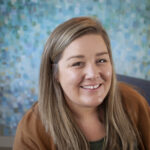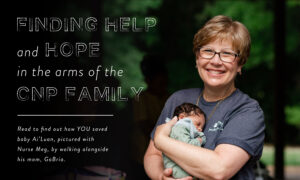 Read to find out how YOU saved baby Ai'Luan, pictured with Nurse Meg, by walking alongside his mom, GaBria.
Read More »