Board of Directors Update
God's hand is truly at work in our ministry, and one way that is evident is in how he has grown our Board of Directors over the last few months. We are pleased to introduce you to one of our newest members, Heatherly Cabral. Heatherly is a native of Hampton Roads and is extremely active in local residential, commercial, and land development real estate in the community. A graduate of Oral Roberts University, she is now the Vice President and Managing Broker for Mid-Atlantic Residential and owner of Cornerstone Custom Homes. Heatherly's mission is to live with her hands and heart to allow the Lord to use her as He will for His purpose and Kingdom, and we're so thankful He led her to Care Net Peninsula.
Care Net Peninsula Board of Directors:
Barry Hellman, Jr., MD, President
Kathy O'Connell, MD, Vice President
Garrett Maroon, Secretary
Bobbie Lewis, Board Member
James Temple, Board Member
Heatherly Cabral, Board Member
Wayne Holcomb, Board Member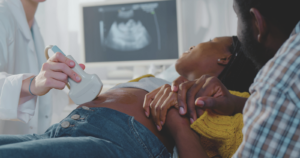 His thoughts matter to her and play into her final decision about what she will do with the pregnancy. And while women may make voting decisions based on collective persuasion, they make pregnancy decisions usually in pairs.
Read More »