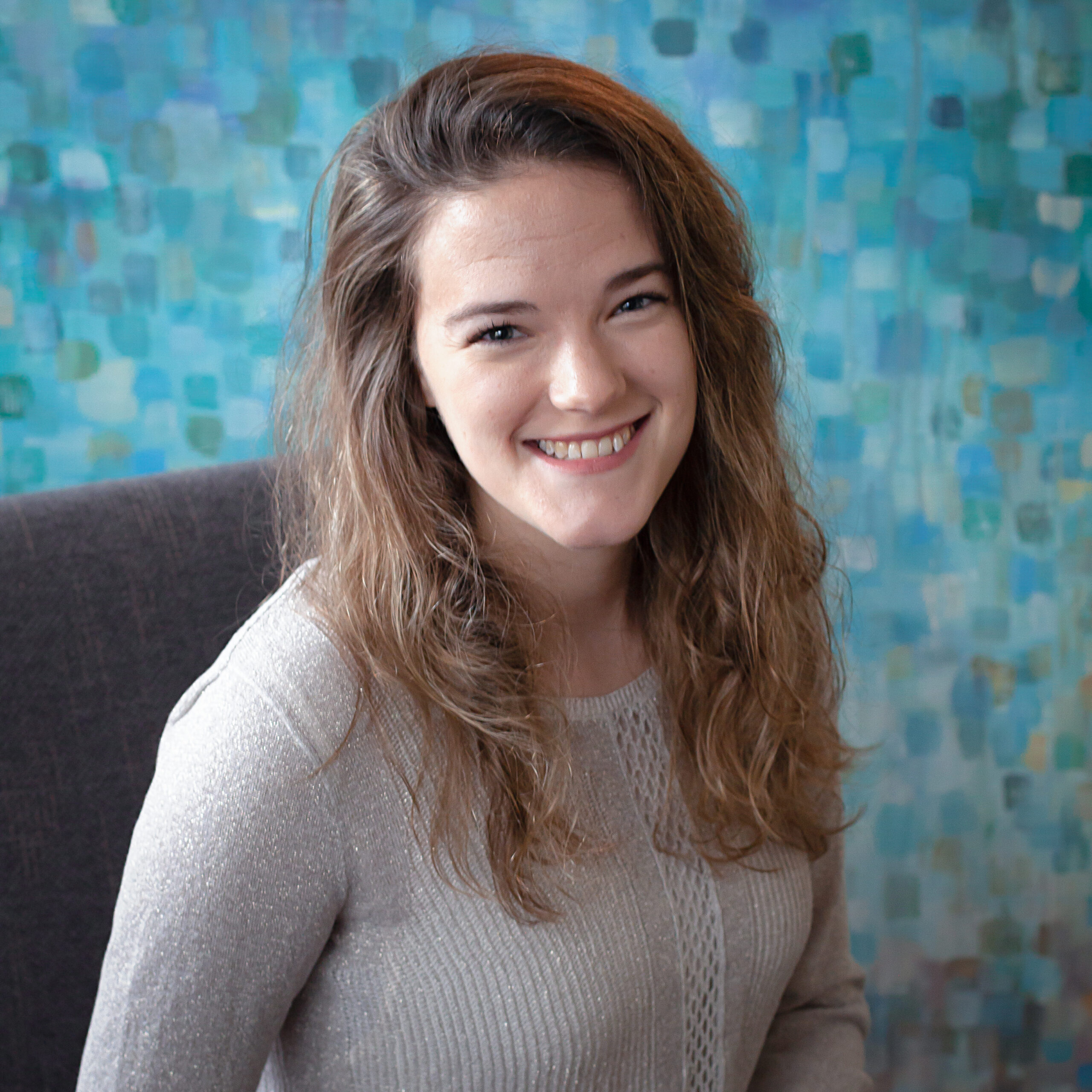 Meet Our New Development Coordinator
Hey Care New Family – We are excited to introduce you to our newest team member, Katelyn Carpenter. Katelyn joins us as our Development Coordinator, and she is someone you will get very used to seeing and talking to as the year goes on.
As the Development Coordinator, Katelyn will juggle the logistics of our Walk4Life, Peninsula4Life Dinner, and Bottles4Life Campaigns. If January was any indication of how she'll do at this job, the ministry and you all are in great hands!!
Katelyn joined our team in January after relocating to the area last year. Why the move? Because she got married! She tied the knot in 2022 to Pastor Matthew, the Associate Pastor at Reformation Christian Fellowship. Together they enjoy exploring new places and hiking.
So while Katelyn may be new to Care Net Peninsula, she is no stranger to pregnancy centers and ministry work. She has served in ministry for about ten years and holds a Bachelor's in Next Generation Ministries (Children's Ministry) from Liberty University.
An interesting fact about Katelyn that plays a role in her passion for protecting the unborn, she's a quintuplet! Even though they knew the dangers and risks that came with the pregnancy, her parents chose life for her and her four siblings.
We know Katelyn is just as excited as we are to be part of this family, and we're looking forward to how God will use her to serve moms and save babies in our community.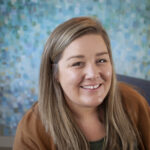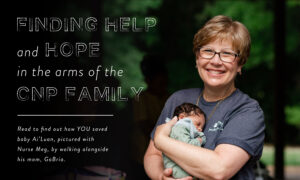 Read to find out how YOU saved baby Ai'Luan, pictured with Nurse Meg, by walking alongside his mom, GaBria.
Read More »