Dr. Barry Hellman went home to be with the Lord on Saturday, December 28th. He left a legacy of kindness and generosity with his family, colleagues and the local community. Barry served on the board of Care Net Peninsula since 2017 and began his term as the Board Chair in April 2019. Barry was passionate and dedicated to the work of Care Net to provide the help and hope local moms need to choose life for their babies.
To make a gift in honor of Barry click below and select "Memorial Gift" fund. We will notify Barry's family for each gift made in his honor.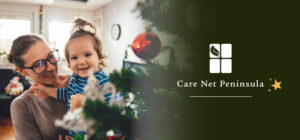 Tragically, 15 children in Virginia died from Covid-19. But since March 2020, 300 times that number of babies died from abortion . . . on the Peninsula. That's over 4,000 preborn lives taken from our community in less than 3 years. But it would have been more.
Read More »