Changing The Mindset Of Abortion On The Peninsula

For some women it is an untimely surprise that can quickly be embraced, but for many of the clients we serve at Alcove Health, a positive pregnancy test marks a deep dive into a new reality of fear and crisis.
Every day in our clinic the phones ring with women in this very situation. Women of different ages and backgrounds. Women who are married and women who are single. Women who are facing a first pregnancy and women who have already given life. Sadly, many share a common trait FEAR.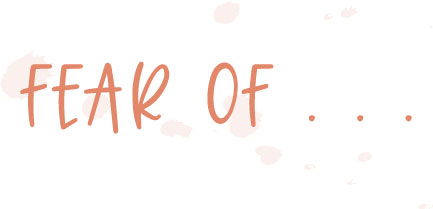 Having their dreams dashed
Being a single mother
Disappointing their parents, significant other, even their churches
For these women, abortion can seem like the only way out of an unplanned pregnancy. At Alcove Health we see each woman. We hear her story. And we are here to offer help and hope!
That's an unexpected surprise (and great relief) to a woman who has been battling days of fear and hopelessness. It's amazing how a simple act of heartfelt listening can provide a safe place to process even the scariest of fears.
During these tender conversations our client advocates provide practical resources for obtaining insurance, child care, housing, and so much more. We help with vitamins, maternity wear, and even parenting classes. And most importantly, we offer each woman a spiritual perspective on the weighty decision before her. For Diamond this was a life changer.
Diamond's hopes were realized: She Is Not Alone.
As part of her visit with us our client meets with a highly trained nurse where she receives a lab quality pregnancy test, and if appropriate, an ultrasound and STI test. We continue to take time with her. Time to listen and answer questions. Time to inform her about the changes taking place in her body.
For so many of our clients the ultrasound is a real life changer. It is a glimpse of the life inside her womb. She leaves with a digital copy of her scan so that she can look at it later and share it with others. It was a life changer for Brittany it was the day she chose life for her unborn baby!
This year, 3,000 women on the Peninsula will face an unplanned pregnancy. Of those around 600 women will process their unplanned pregnancies with us at Alcove Health. You allow us to be here for every conversation. To pray with and speak into even the toughest situations. Your giving means women like Dehlia, Miriam, Diamond and Brittany have a safe place to process their fears and receive hope.
Thank you for investing in this life-saving work! Please continue to pray that the women we serve will choose life for their babies.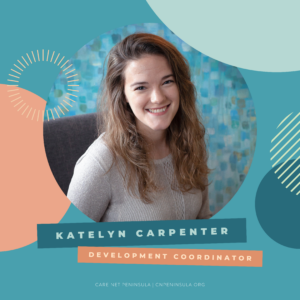 We are excited to introduce you to our newest team member, Katelyn Carpenter. Katelyn joins us as our Development Coordinator, and she is someone you will get very used to seeing and talking to as the year goes on.
Read More »